We design and deploy systems for remote monitoring, data acquisition, control and user interaction.
Ready and responsive in the development of experimental and flexible systems, based on open platforms such as Arduino and its derivatives, we have specific experience in designing monitoring and data acquisition systems in natural, harsh and extreme environment.

We use long-distance data transmission systems, small photovoltaic and wind turbines sources, and the world of batteries for powering systems.
We design and install audio-video monitoring, control and surveillance setups in unusual environments.
Our experience in monitoring (shortlist):
Our experience in designing new instruments and prototypes: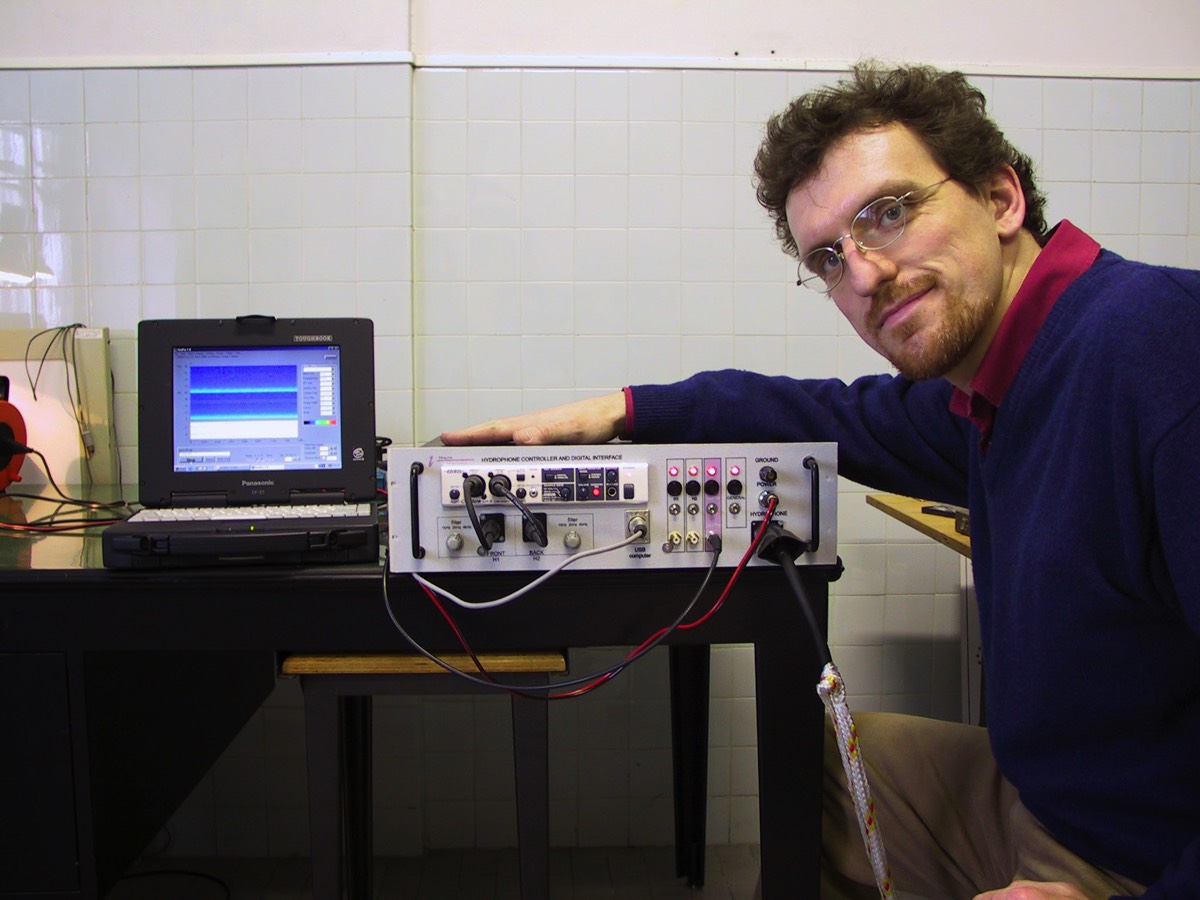 We started manufacturing towable hydrophones back in 1996.
In this picture our first control unit.
I am much older now.
We have a unique experience in designing customs setups for remote monitoring in harsh environments.
Depending on the on-site available services, we can help you in a range of tasks, from sizing and setting up you photovoltaic system, your data link, your cameras and your needed sensors up to designing and deploying the entire system.