Cetacean Research Technology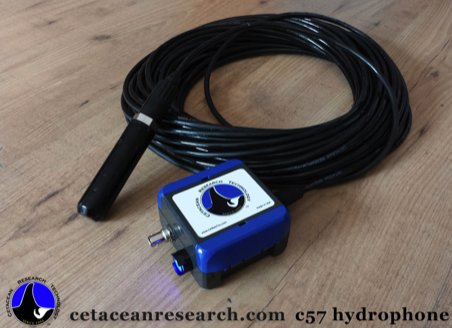 Reliable and inexpensive instruments, these hydrophones are expressly manufactured on the requests related to underwater bioacoustics.
Several models are stocked in Europe at NAUTA, and other configurations, based on CRT transducers, are available on request.
- General use hydrophone, with a waterproof connector on the hydrophone body, with high frequency sensitivity and very low self-noise.
- General use hydrophone, with a waterproof connector on the hydrophone body, with high frequency sensitivity.
- Hydrophone with ultrasonic sensitivity, and a waterproof connector on the hydrophone body.

Multi-purpose hydrophone.
Non-preamplified hydrophone for the detection of very loud signals.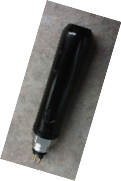 Preamplified, cylindrical hydrophones for wideband detection.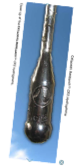 Omnidirectional hydrophone.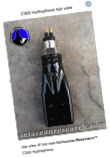 Preamplified sensor with very wide frequency response for monitoring ultrasonic signals.
Option for all models:
Hydrophone protection cage
How to place an order, what it will arrive, when it will arrive

All models are sold as single components. Cables and battery boxes can be purchased separately. Additional filtering modules and powering units are available. Please write to specify your needs. To place an order you should fill the form you find here. Special requirements regarding payments, delivery or configuration must be discussed with us BEFORE filling the form and placing the order. The ordered instruments are normally delivered within four weeks, and payment is required just before shipping your order.
Special configurations require an extra-time that usually is shorter than eight weeks.
Ordered equipment is shipped and insured using express couriers (for international orders our standard service is carried out by TNT). Shipping costs are estimated sending us the exact delivery address and a general description of the instruments you are interested in.

please note
All CRT hydrophones can operate at depths of 460meters in their standard cofiguration, custom versions ranging down to 1000 meters are also available.
As a standard all hydrophones are readily delivered in Europe with a 15 or 30 meter cable. Different measures of cable require about 6 weeks to be delivered.
Connection to the splash-proof box is via standard BNC connector. The MIC-OUTPUT can be connected to a recorder or amplifier "as is" without any further conditioning (videocameras and computers usually work great !), but it is a MIC level output, and it is not suitable for LINE-INPUTS as-is. Hydrophones are usually powered using a standard 9V battery, which is contained in the box.
They can anyway accept a stabilized voltage between 5V and 32V. Hydrophones and cables are electrically shielded.
All hydrophones can be delivered with cable only (no battery box) or as bare sensors, with wiring diagram, on request. We are happy to discuss special setups.